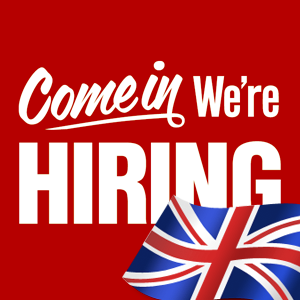 The United Kingdom is one of the most wanted and hot destinations for everyone with respect to traveling and the workplace. Each day London deals with 5 million visitors so accordingly to their city transport systems works. Particularly morning tube timings and commuters are such a heavy transition that one needs to be proactive and alert when it comes to route selection in other words system don't allow or accept a mistake, one needs to have a quick decision making. The city truly has an exceptional ethnic ratio. You will find people from Europe, Asia, Africa, the middle east, Chinese and so on so forth.
Fish 4 Jobs, keeps you notifying proactively about the jobs in your town
Total Jobs one of the best job Portals in the UK for Mid Managers
Why Reed should be your first option? They update the highest number of jobs in a day
Mostly the fresh Graduates goes to CV-Library
Monster is the preference of Mid Managers
If you are exploring health care opportunity
When it comes to job hunt there are a few basics steps you have to undertake to get the expected results. Choosing right and authentic facilitators or recruiters should be your top preference. One must have a strong research skill in order to reach these people out in town.
Get yourself register in 5 mins and avail the best opportunities and make your future predictable.
We have made it easy for you so that you could save your time and efforts, we have listed down some of the active and authentic recruiters who are doing a great job in resource management and trying linking foreigners to the companies they deserve to be in.
They will help you get the apt Marketing job you might be looking for
People like their segregation of sections as they have illustrated sections really well which saves the time of job seeker.
This Recruitment has unique features like it asks you a brief info about you which hardly takes like 5 mins to fill and you are good to go to be shortlisted for the position.
This recruitment portal has various sections such as for job seeker and employees but it takes around a couple of minutes to get your information which at times gets annoying.
There are some companies in the UK who give preference in a certain order such as Britishers first, European second, Chinese third and Asians later but at the same point there are companies with equal opportunities employment provider, so you don't have to worry about it. Great jobs for bright people
They have a global presence and do there best to place the resource in the apt company and position
They have strong corporate links and offer you best
It's really simple and convenient to apply via this portal, its less time consuming and the user interface is simple, decent and friendly. Jobs are also authentic and updated frequently.
What's the best thing about the UK recruitment system is they have a very organized assortment in regards to industries and once you register on the portal like Find the best jobs in the UK. If you are running short of time and just want things to get happen as soon as possible we recommend you to visit this best-paid jobs in the UK.
You can't miss this recruitment company if you are looking for a technical job
Worldwide recruitment experts: register now and make your way to England's top companies to hire you. One of the UK's best recruitment company which not only gives you alerts related to new jobs but also gives you career-related advice and also assist you how to make an attractive resume to get worlds top companies select you, all you need to sign up on Morgan Hunt, best recruiter in the UK for more than 5 years
As the demand in the recruitment sector is now moving towards niche agencies, Michael Page is also comprised of smaller, specialized agencies to help you meet your needs more effectively. In total, this agency specializes in twenty-five niches ranging from banking to fashion. one of the leading recruiter in THE UK
Choosing Blue Arrow means choosing an organization that's dedicated to providing its clients with top-notch service. What's more, this agency is interested in making a genuine impact on the labor market Sign up today and get a job in the next 2 weeks
This agency is driven by the belief that candidates who are taken care of will perform better, and so they curate their candidate database with great care, ensuring that their professionals are happy. Register now and get called in 7 days
Reed, one of the best recruiters in the UK, started out very humbly by being a recruitment agency, quickly after the launch of their website, however, it became the number one job site in the country. This gave it access to thousands of recruiters and job seekers who gained access to a recruiting medium that makes things more direct and helps speed up the process Get hired in 2 weeks